Ground pork sometimes needs a little help in the flavor department, and the addition of spicy Mexican chorizo does the job here. Top these burgers with grilled chiles and a grilled avocado mash; wash it all down with a refreshing beer cocktail.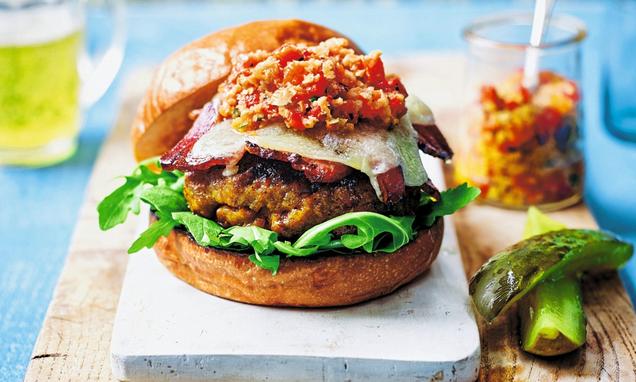 What to buy: Mexican chorizo (not to be confused with its Spanish counterpart) is a fresh pork sausage that must be cooked prior to eating. It can be mild or spicy, and is found at gourmet markets or online. If you can't find Mexican chorizo, you can sub in any fresh, spicy sausage.
Game plan: If you're grilling outside, toast the buns right on the grill while the cooked patties are resting. If you're grilling inside using a grill pan, toast your buns in the oven, because the moisture left in the pan from cooking the burgers will make the buns soggy.
This recipe was featured as part of our Burger Bonanza!