No one likes to get out of a warm, relaxing shower only to grab a towel that feels like sandpaper. In fact, that's one of the best parts of staying at a hotel — you pretty much know the towels are going to be as soft as butter. But here's the thing: You don't have to go on vacation for that level of luxury. You can actually buy the softest bath towels out there and use them anytime you want.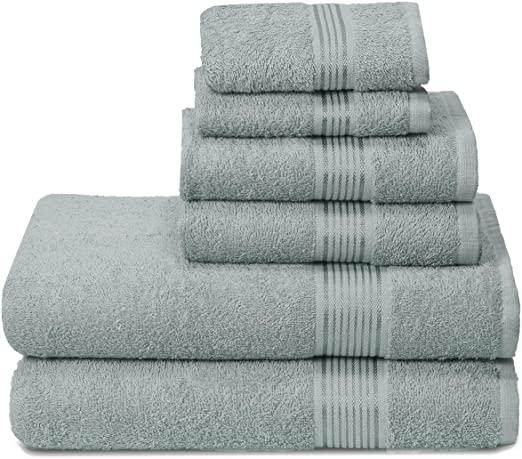 Do one quick search and you'll come away with thousands of options for bath towels. And sure, the images all look ultra fluffy and soft, but the key is truly in the fabric. Before you invest in a new set of bath towels, be sure to look for luxe fabrics like Turkish cotton or breathable bamboo. Or if you're in the market for a lightweight option, there are also microfiber bath towels that dry quickly and still feel like a dream.
You'll also want to keep your personal preferences in mind. For example, if you're anything like me, you like to be literally swallowed up in your bath towels. There are a ton of great oversized bath towels that can do the trick. If you plan to take your towels with you to the gym or when you're traveling, you may want a more compact, textured option that wicks moisture quickly.
When it comes down to it, there are so many choices that it's not always easy to find the perfect bath towel for you. Here's a round-up of some of the comfiest options on the market to help you get started.