Bathtub Gin, the beloved New York speakeasy bar by visionary Dave Oz, has expanded to new heights, "Bathtub Gin LA" in West Hollywood. The new Prohibition-inspired speakeasy channels a Roaring Twenties vibe, with exceptional craft cocktails, a unique G&T menu, an expansive gin selection, unique décor and robust live entertainment. Located at 7174 Melrose Avenue, it is hidden above Stone Street LA, a working all-day café that opened in July and serves as the speakeasy's "front."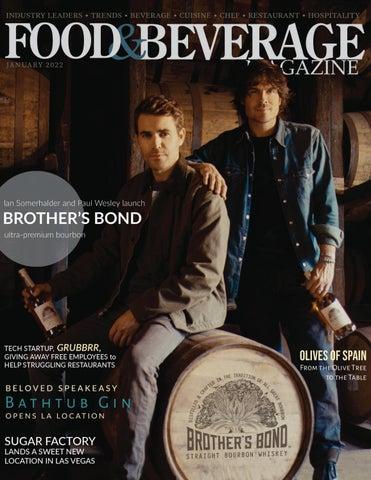 "Bathtub Gin LA is a dream come true and a celebration of our concept's 10th anniversary milestone," says Dave Oz, Owner, Bathtub Gin and Bathtub Gin LA. "LA has long been on my radar and I have many friends here. I saw that cocktail culture was starting to bloom and there was a unique opportunity for a Prohibition era-inspired speakeasy. LA also has an incredible entertainment culture, which resonates with our brand's DNA. Coupled with the fact that Bathtub Gin has a strong bicoastal clientele, the expansion here made perfect sense. Other cities are in the pipeline, too, so stay tuned."
With no outdoor signage, guests knock on a discreet door on the side of Stone Street LA. Through a peephole, they are asked for a password. Once inside, they are escorted up a stairway where they are transported back in time to what feels like a secret speakeasy set in a 1920s Hollywood home. Guest privacy is assured through a strict no-photography policy which is great for the celebrities, artists, models, musicians, and business moguls who Bathtub Gin readily attracts.
Bathtub Gin LA's location in the Melrose Arts District straddles the border between West Hollywood and Hollywood. Melrose Avenue enjoys heavy foot traffic and the residential neighborhood hosts numerous up-and-coming fashion stores, interior design showrooms and art galleries, along with a diverse clientele, much like Manhattan's Chelsea neighborhood that is home to the original Bathtub Gin. Centrally located in Los Angeles, it is a destination for a growing roster of on-trend and timeless restaurants and bars, like Mozza, Delilah, Milk Bar, Formosa Cafe, Jones, Umbrella Company, Roger Room, Employees Only and Pink's Hot Dogs.
Be sure to swing by if you're ever in Los Angeles. You'll be pleasantly surprised by the celebrities you may see and which guest who had one too many drinks actually end up getting in the tub.