FAIRBANKS, Alaska — A former University of Alaska Fairbanks student has been convicted of murder more than 28 years after authorities say he raped and killed a woman inside a dorm shower room.
Steven Harris Downs, 47, was found guilty last week of the murder and sexual assault of Sophie Sergie. The 20-year-old Sergie was slain in April 1993 while visiting a friend in Bartlett Hall, the campus building where the friend and Downs both lived at the time.
Her body was found in a bathtub. She had been shot, stabbed and shocked with a stun gun before her death.
Editor's note: The following story contains graphic details of a violent crime that may be difficult for some readers.
Sergie, an Alaska Native woman from Pitka Point, was a former student of UAF but was not enrolled at the time of her murder. Pat Pitney, interim president of the University of Alaska system, described the crime as a "painful chapter that has plagued (the UAF) community for decades."
The case remained unsolved until February 2019, when authorities charged Downs based upon DNA evidence and genetic genealogy.
Jurors heard testimony from about 45 witnesses and reviewed more than 150 items of evidence, Alaska State Police officials said. They deliberated for three days before returning with a guilty verdict on both charges.
"After nearly 29 years, the family and friends of Sophie Sergie have finally received the closure and justice they have deserved," Alaska Department of Public Safety Commissioner James Cockrell said in a statement.
Pitney echoed the sentiment.
"Sophie's murder is a stark reminder of the prevalence of violence against women in Alaska, especially among Alaska Native women," Pitney said. "To see justice served in Sophie's case is a small comfort.
"There is no amount of justice that will erase the collective pain and trauma caused by this tragedy, but it is my sincere hope that this verdict will finally allow Sophie's family and friends, our universities and (our) communities to begin to heal."
Sergie's brother, Alexie Sergie, told KTUU in Anchorage that he has forgiven his sister's killer.
"If I was there face-to-face with him, I'd say, 'You took something precious from us,'" Alexie Sergie said. "Even though we were a small family, her uncles, her aunties, her cousins — we were all close.
"But I forgive you for what you did. Forgiveness. But I'll never forget."
Chief Assistant Attorney General Jenna Gruenstein, one of the prosecutors on the case, thanked jurors who sat through the long trial, which was delayed for months due to the pandemic.
It was also suspended at one point due to a trial participant's exposure to someone with COVID-19.
Downs, who is due for sentencing in September, faces a maximum of 129 years in prison, troopers said.
Sophie Sergie's murder was both brutal and shocking.
On April 23, 1993, Sergie began a weekend trip from her Pitkas Point home to Fairbanks for a Monday appointment at the orthodontist, according to police. Pitkas Point is a tiny community of fewer than 200 people situated in the Yukon River Delta, more than 500 miles from UAF.
Sergie, who had left school to earn the money for the orthodontal work she needed, spent that Friday night at the Anchorage home of a family friend before flying on April 24 to Fairbanks. She planned to spend Saturday and Sunday nights in UAF's Bartlett Hall with a friend, Shirley Wasuli.
According to court records, Wasuli lived on the dorm's second floor, which was restricted to female students only.
Sergie planned to fly home on Monday, April 26, following her orthodontist's appointment. By then, however, she was dead.
The former student spent her final Saturday running errands around Fairbanks and hanging out with friends on campus, Assistant Attorney General Paul Miovas Jr. wrote in charging documents. On Sunday, she and her friends saw a movie and drove to the Murphy Dome recreation area 20 miles outside of the city.
The most well-known public photo of Sergie, below, was one taken that night at the recreation area. Another photo of Sergie, in which she poses on a bed in her friend's dorm room, was also taken that weekend.
Just after midnight on April 26, she returned to campus and met up with Wasuli and Wasuli's boyfriend.
"The three of them ordered a pizza and went to Wasuli's room to eat," court records state. "Sergie left Wasuli's room to go to the dormitory commons area to get something to drink."
Sergie returned to Room 227 with her drink but said she wanted to go outside to smoke a cigarette.
"As Sergie was leaving the room, Wasuli told Sergie that she should go smoke near the exhaust vents in the tub room of the women's bathroom because it was too cold outside," Miovas wrote.
It was the last thing Wasuli would ever say to her friend.
Around 1:30 a.m., Wasuli left to spend the night with her boyfriend in his dorm. She left a note on her door for Sergie, who had not returned.
When Wasuli returned to her room just before 9 a.m., she found the note where she left it and no sign of Sergie. She couldn't find the young woman anywhere and when she called the orthodontist's office to check on her, the receptionist said Sergie had missed her appointment.
Around 2:42 p.m., janitors cleaning a woman's bathroom on the second floor of Bartlett Hall made a grisly discovery: a young woman lying dead in a bathtub.
Detectives called to the scene began canvassing the floor for witnesses. When they got to Wasuli's dorm room, she told them her friend was missing.
They used Sergie's identification, which she had left in the dorm room, to identify the body found in the tub, Miovas wrote.
"(Sergie) had multiple stab wounds on the right side of her face, and her face was covered in dried blood," the court records state. "Sophie's clothing and hair were damp, indicating that the water had been run after she was placed in the tub. When her body was removed from the tub, investigators discovered that she had also been shot in the back of the head.
"Under her body, in the tub drain, investigators recovered Sophie's cigarette lighter."
An autopsy determined that the gunshot wound to the back of her head killed Sergie, who had also been raped. The stab wounds had been inflicted both before and after she was dead, and there were abrasions and bruises indicating a struggle for her life.
A female student told police she had gone to the shower around 1:30 a.m. that morning and heard "thumping and muffled voices" from the tub room, with which the stall shared a wall. At Downs' trial, Jennifer Roy testified that she wanted a shower to wake herself up during a study session.
>> Read more trending news
"Because it was the middle of the night, it was quiet," Roy said, according to Alaska Public Media. "And then all of a sudden I heard someone enter into the bathroom on the other side, and then enter into the bathtub room. And then suddenly there was a loud thud against the wall."
Roy said she assumed she was listening to a couple looking for privacy. The next day, however, she was walking by when a distraught cleaning woman ran from the bathroom, visibly shaken.
"She was running out of the bathroom, really upset, (and) said she couldn't tell me what was happening," Roy testified. "I couldn't understand her. So she sort of pulled me in to show me. She pulled me into the bathroom room."
Both women saw Sergie lying dead in the tub, she said.
During the autopsy, authorities collected semen from Sergie's body, as well as the .22-caliber bullet that had killed her, the records show.
The physical evidence, particularly the semen, did not get detectives far, as DNA technology was not being used in Alaska in 1993. Investigators instead spent years following leads and interviewing people, to no avail.
The course of the investigation changed in 2000, when the semen sample was tested using a more advanced analysis. At that time, a male DNA profile was obtained and uploaded into the FBI's Combined DNA Index System, or CODIS.
The killer's profile was not in the system.
"As the years went by, additional suspects were explored and DNA samples were collected, but all potential suspects were eliminated as the source of the unidentified DNA," Miovas wrote. "By the end of 2003, the investigation had gone dormant."
State police detectives continued to work the case, identifying and interviewing as many people as possible who lived in Bartlett Hall when Sergie was killed. Many of the witnesses had left Alaska after graduation, which made the task more difficult.
Read Steven Downs' charging documents below.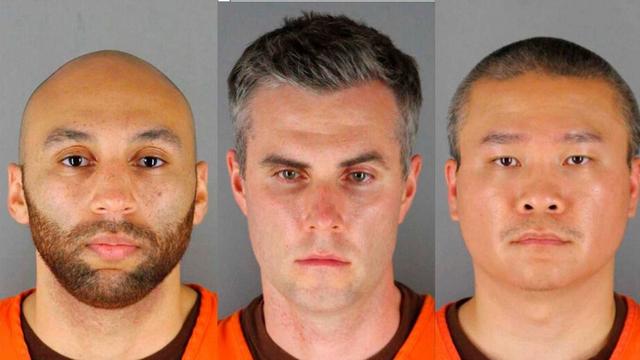 Steven Downs Charging Document by National Content Desk
In 2010, a cold case investigator interviewed Nicholas Dazer, who had lived in Room 305 of Bartlett Hall with a roommate in 1993. That roommate was Steven Downs.
"Both Dazer and Downs were briefly interviewed during the initial investigation, and they both denied having any relevant knowledge concerning Sergie's sexual assault and murder," according to the records.
Dazer, who was both a student and a campus security guard in 1993, was on duty when Sergie disappeared and, after her body was discovered, had helped police ensure the crime scene was not disturbed, Miovas wrote.
In 2010, detectives reinterviewed Dazer, who they learned had been fired from his security job for possessing a firearm in his and Downs' dorm room. During the interview, Dazer denied ownership of the gun.
The weapon, a .22-caliber Harrington & Richardson revolver, belonged to Downs, who he said kept the gun in their shared room in 1993.
A state firearms expert told detectives that the identifying marks on the bullet removed from Sergie's head would be consistent with an H&R, but also with a number of other .22-caliber weapons.
The weapon used to kill Sergie has never been found.
Her murder remained unsolved, to the frustration of investigators who came and went in the department over the years. In 2018, however, came a new investigator and a brand-new crimefighting technology: genetic genealogy.
Miovas wrote that Investigator Randy McPherron contacted a lab that uses public genealogy databases to help identify potential suspects in cold cases. The lab employs a DNA profiling technique called single nucleotide polymorphism, or SNP.
He explained that an individual's SNP profile is a "blueprint" of that person, containing genetic data the individual shares with his or her relatives.
>> Read more true crime stories
"After a SNP profile is generated from an unidentified suspect DNA sample, it is compared to other SNP profiles in a public DNA database, like GEDmatch," the prosecutor wrote. "The comparison identifies relatives of the suspect, and those names are given to a forensic genealogist, who then employs standard genealogy research methods to potentially further narrow the scope and identify the suspect."
By late 2018, the lab had identified a woman who appeared to be an aunt of the man whose semen was found on Sergie's body.
The woman's nephew was Downs, who by that time was living and working as a nurse in his native Maine.
State police investigators traveled to Auburn, where Downs lived, and once again interviewed him about Sergie's murder.
Downs told detectives he recognized Sergie's photo from posters around campus at the time of her murder, but he said he didn't know her and had never had contact with her. He also said he had never been on the second floor, instead staying on the third floor of Bartlett Hall, where his room was, and the fourth floor, where his girlfriend lived.
"Downs said he believed he had been in his girlfriend's room most of the evening that Sergie was killed," Miovas wrote. "(He) repeatedly told the detectives that he suspected soldiers from Fort Wainwright were responsible for Sergie's murder because they were often in the building."
He claimed that if he or Dazer had known anything about Sergie's death, they "would have been forthright from the jump," the documents state.
Alaska Public Media published excerpts from that interview, which was played for jurors at Downs' trial earlier this month.
"We were furious, furious. Always, um, supporting women, looking out for them," Downs said, according to APM. "Uh, Nick was a security guard, and that's why they went and talked to him. 'Cause he was on duty that night and he was out and about."
"I never knew or saw anything to begin with," Downs said, according to documents. "I remember the pictures. It's terrible. Poor girl."
The day after that interview, which was Valentine's Day, detectives obtained a search warrant for Downs' DNA and to search his home. At that time, they obtained swabs from the inside of Downs' mouth.
"The Maine State Crime Lab analyzed Downs' buccal swab and confirmed that his DNA profile matched the profile of the DNA sample developed from Sergie's vaginal swabs," Miovas wrote.
Jay Pelletier, a detective with the Maine State Police, testified at Downs' trial earlier this month that he and other detectives from both Maine and Alaska watched Downs' home for days, hoping to obtain his DNA from discarded trash.
When that didn't materialize, they knocked on his door.
Watch the announcement of Steven Downs' arrest below.
McPherron, the Alaska investigator, testified about Downs' reaction when they returned on Valentine's Day for his DNA. Downs appeared surprised, the trooper said, but agreed to drive to the Auburn Police Department to be fingerprinted and give a buccal swab.
While at the station, detectives told him that his DNA had been found at the crime scene, APM reported.
"It was found inside Sophie's body, in her vagina. They were able to develop a full profile from this sample," McPherron told him. "It came down to you. You're the source of the DNA. It's you, Steve. And that's why we're here."
"There's no way that could be possible," Downs said.
Downs maintained his innocence throughout his trial, with his defense attorney arguing that he had been with his girlfriend and other students all night the night Sergie was slain.
The girlfriend, Kate Deschweinetz Lee, testified in court, however, that Downs was not in the room the entire night, according to APM. The reason she remembered specifics is because another male student tried to kiss her that night and her boyfriend was not there to witness it.
"In fact, what she said was, he was in and out of her room, that he wasn't there the whole night, particularly in the very early hours of April 26," Gruenstein, the prosecutor, reminded jurors in closing arguments. "She knew that he wasn't there because that was when Bill Wilson tried to kiss her. And she knew for sure, Mr. Downs wasn't in the room when that happened."
Sergie's friend Wasuli, who is now Shirley Akelkok, testified at the trial that she saw — and made eye contact with — Downs on the second floor as she left to spend the night with her boyfriend.
"Akelkok said she had been shown a photograph of Downs as he appeared in 1993 and recognized him," reported the Sun Journal in Lewiston, Maine. "She said she did not know who he was at the time."
Downs' lawyer also argued that his client's DNA on Sergie's body did not prove murder. He pointed to male pubic hairs and saliva reportedly found at the scene.
His client's friends, including his former college roommate, described him as a well-adjusted, happy person, attorney James Howaniec told jurors. According to records, Downs had no criminal history before his 2019 arrest.
"Nick testified that he could never in a million years fathom that Steve could have done something like this," Howaniec said.
Contemporary newspaper accounts described the grief felt on the UAF campus in the wake of Sergie's violent death. Multiple memorials were held on campus, with hundreds in attendance.
Theresa John, a professor in the university's Alaska Native Studies Program, said Sergie had been a joy to teach.
"She always had questions. She always wanted to learn more after class," John said, according to the Daily Sitka Sentinel.
Wasuli also spoke about her friend.
"It's important to know how much Sophie enjoyed life," she told the crowd at one memorial. "Don't be bitter. We should continue to pray for the person who took Sophie away from us."
Alexie Sergie described the toll the years without his sister has had on their family.
"On special occasions, she'd just burst out crying for a little bit," Alexie Sergie said of their mother. "And she'd start a prayer and start praying.
"I said to myself, you know, one of these days they'll find the guy, they will find him. Nobody can hide for so long."
Their mother, Elena Sergie, lived to see Downs arrested for her daughter's murder. She died last fall.
Shirley Lee with the Fairbanks Native Association said that last week's verdict brought relief but not joy.
"We do not rejoice," Lee said in a statement. "We cannot rejoice, remembering the heartbreak and misery that Sophie's death caused so many."
Lee said she last heard from Elena Sergie a week before she died. She called to ask when the trial for her daughter's killer would begin.
"She was such a dear lady who had to endure so much," Lee said. "That is what I remember about this case: a beautiful young woman lost and a mother's heartache."
©2022 Cox Media Group