It's been a long week, so you draw a warm bubble bath. A heavenly scented candle is burning as you put on your spa headband and submerge into the water. But, as soon as you do, you realize you forgot your glass of wine, and there's nowhere to prop up your juicy new romance novel. Sounds like it's finally time to get a bathtub tray.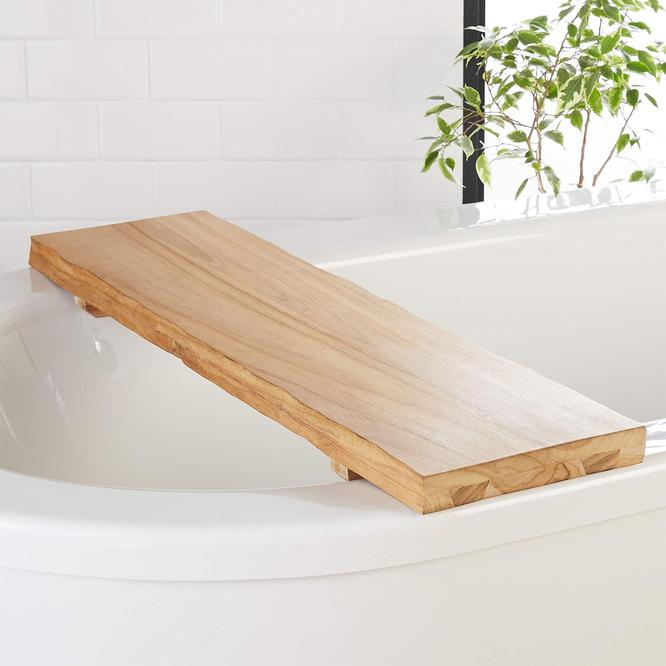 Designed to rest over your tub, a bathtub tray keeps your self-care essentials within reach as you soak. Many function as caddies with organizational compartments for soap, a loofah, your washcloth, a great book, and of course, that aforementioned glass of wine. A classic wooden teak or bamboo board contributes to the zen vibe and looks beautiful over a freestanding vessel—even when it's not in use. Adjustable metal or plastic caddies and even swivel trays are convenient as well, especially for smaller tubs or ones that sit against a wall (they also make for easy storage).
No matter your preference, these will all help you take a cue from "bathing connoisseur" Oprah to create the ultimate at-home spa experience.