As POPSUGAR editors, we independently select and write about stuff we love and think you'll like too. If you buy a product we have recommended, we may receive affiliate commission, which in turn supports our work.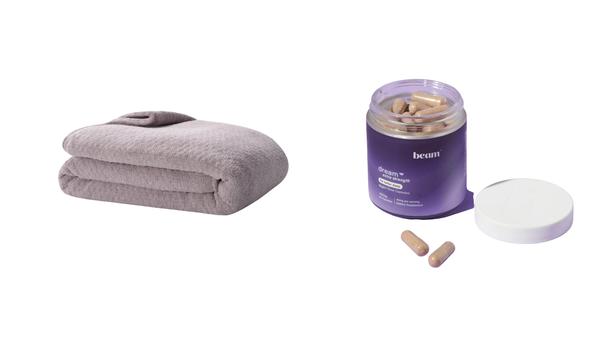 Oh hey, it's almost everyone's favorite time of year: Daylight Saving Time. If you're wondering if we're going to gain or lose an hour when the clocks change on March 13, well, let's just say that you might need extra coffee on that first morning. (Sorry.) The good news about losing an hour of sleep? With a little preparation, you can make it a minor inconvenience.
Start by going to bed 15 minutes earlier now to make the shift less jarring when it happens; remind yourself of how wonderful it will feel to see sunshine later in the day; and make sure you're well-equipped with the tools you need to wake up refreshed, whether that happens with more caffeine or a more serene bedroom.
For that part of the prep, you can't go wrong by browsing Bed Bath & Beyond's Your Best Sleep Event (read: sale) — plus, from today through the 6th, you can get $50 in rewards for every $150 you spend online or in store.
So in hopes of helping you prepare for the big DST switch, we've highlighted a few products that will make it just a little easier.