Four years after Blue Planet II made us all cry with its harrowing scene of albatross chicks being fed scraps of plastic by their parents, global plastic pollution remains rife. To do our bit, many of us are now trying to live a greener, less wasteful lifestyle. Soluble cleaning products can help you do just that, especially if they also boast an eco-friendly formula. Never heard of them? Let us explain.
These plastic-free cleaners come as liquid concentrate (packaged in mini glass bottles or soluble or compostable sachets), tablets or sheets. They couldn't be easier to use – simply pour or drop one into an empty spray bottle, fill it with water (cold tap water will usually suffice) and wait a couple of minutes for it to dissolve and form a diluted cleaning solution.
What are the best eco-friendly soluble cleaning products?
Our dedicated testing team put a range of non-toxic soluble cleaners to the test to find the best you can buy. Here are their 6 winners at a glance: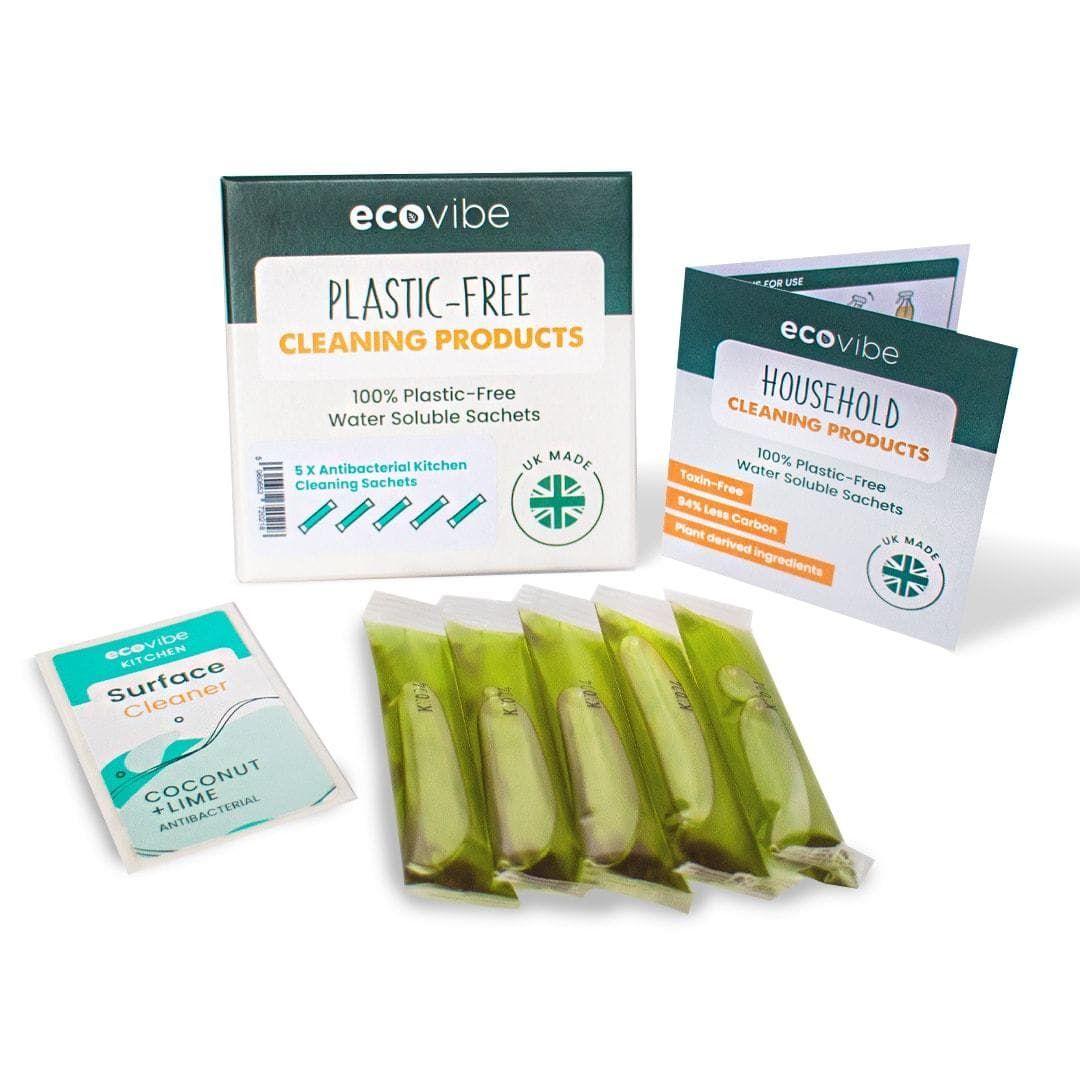 Why are soluble cleaning products more eco-friendly?
While regular bottled detergents are 90% water, soluble cleaning products are much lighter and more compact. This means they require less packaging and fuel to transport, lowering their all-important carbon footprint. The aim is to use them to refill a bottle you already own, rather than buying a new one.
However, while their waste-saving format makes all soluble cleaners more eco-friendly than their pre-diluted counterparts, some formulas are greener than others. The most ethical, 'non-toxic' refills are made without harsh chemicals that may pollute our waterways, damage delicate ecosystems and irritate our skin and lungs. Others feature mostly natural and biodegradable ingredients, and some are fully vegan.
Of the soluble cleaning products that we tested, only the most eco-friendly ones have earned a spot on our roundup.
How we test
We recruited a reader panel to test a range of multipurpose soluble cleaning products at home. They fed back on each cleaner's scent, design, ease of use and ability to clean light spills, cut through grease and lift heavy stains from hard surfaces.
In-house, our expert testers smeared ceramic tiles, kitchen worktops, sinks, baths and shower screens with everything from tomato sauce and cooking oil to tea, coffee and shampoo. They left their mess to dry, before attempting to clean it up as directed by each brand's instructions. They counted how many sprays were needed to remove grime and noted if a lot of scrubbing was required. Points were lost if glass was left streaky, rather than shiny.
While we considered each cleaner's eco-credentials, due to the way they vary, we tested and judged the products according to their cleaning performance only.
These 6 products will keep both your home and your conscience clean: