Curtain or glass wall have been your two options for shielding your shower, and both have their pluses and minuses. Now a startup called JoyFous has developed a third option, which they say solves some of the drawbacks of the first two.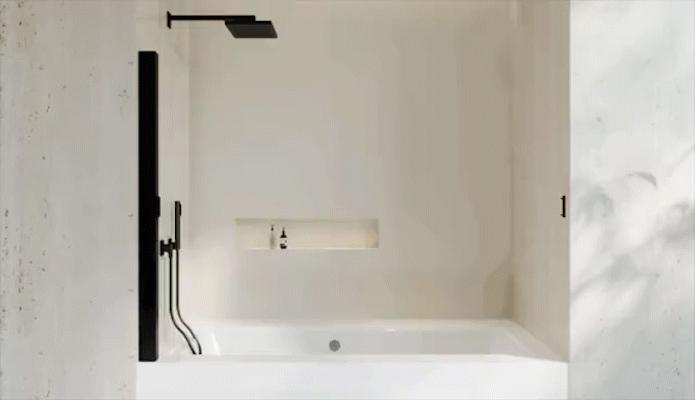 Their Retractable Rolling Shower Screen isn't as easy to install as a curtain rod, but it's certainly easier than installing glass. Unlike a curtain or glass, it nearly disappears from view altogether when not in use. And the company says—this part I'm skeptical about—that the screen's coating will "block mold and mildew from forming even after years of use." It doesn't outright say, but seems to imply, that you don't need to clean this as you do with a curtain or glass.
Now up on IndieGogo, at press time the product's crowdfunding campaign had netted $182,643 in pledges on a $10,000 goal, with 14 days left to pledge.
Enter a caption (optional)