We're not sure about you, but we are fed up of trying out copious grout cleaners – homemade and store-bought – and getting little to no results. Luckily enough, we are interrupting your day with some good (grout-related) news, then. This week Mrs Hinch revealed to us just how she keeps the oh-so white grout in her bathrooms looking clean. Because we all love the look of white grout, but unless you want to spend your days scrubbing it clean, it's a no-go. Just choose a darker colour! If you already have white grout or sealant in your bathroom or kitchen, then we feel for you. We have the same, and with no window in our bathroom and a very small fan, grout mould has become our worst enemy. Not anymore, though – thanks to this Mrs Hinch hack, that is.
After neglecting her en-suite for a few weeks, Sophie showed us this incredible grout cleaner action – the results truly are incredible. So much so that we bought a bottle from Amazon straight away. This stuff is just £4.50, and it's pretty much the only product you need to give your bathroom a new lease of life. Prime members, this can be with you tomorrow for a weekend of cleaning – what else is there to do in lockdown, really?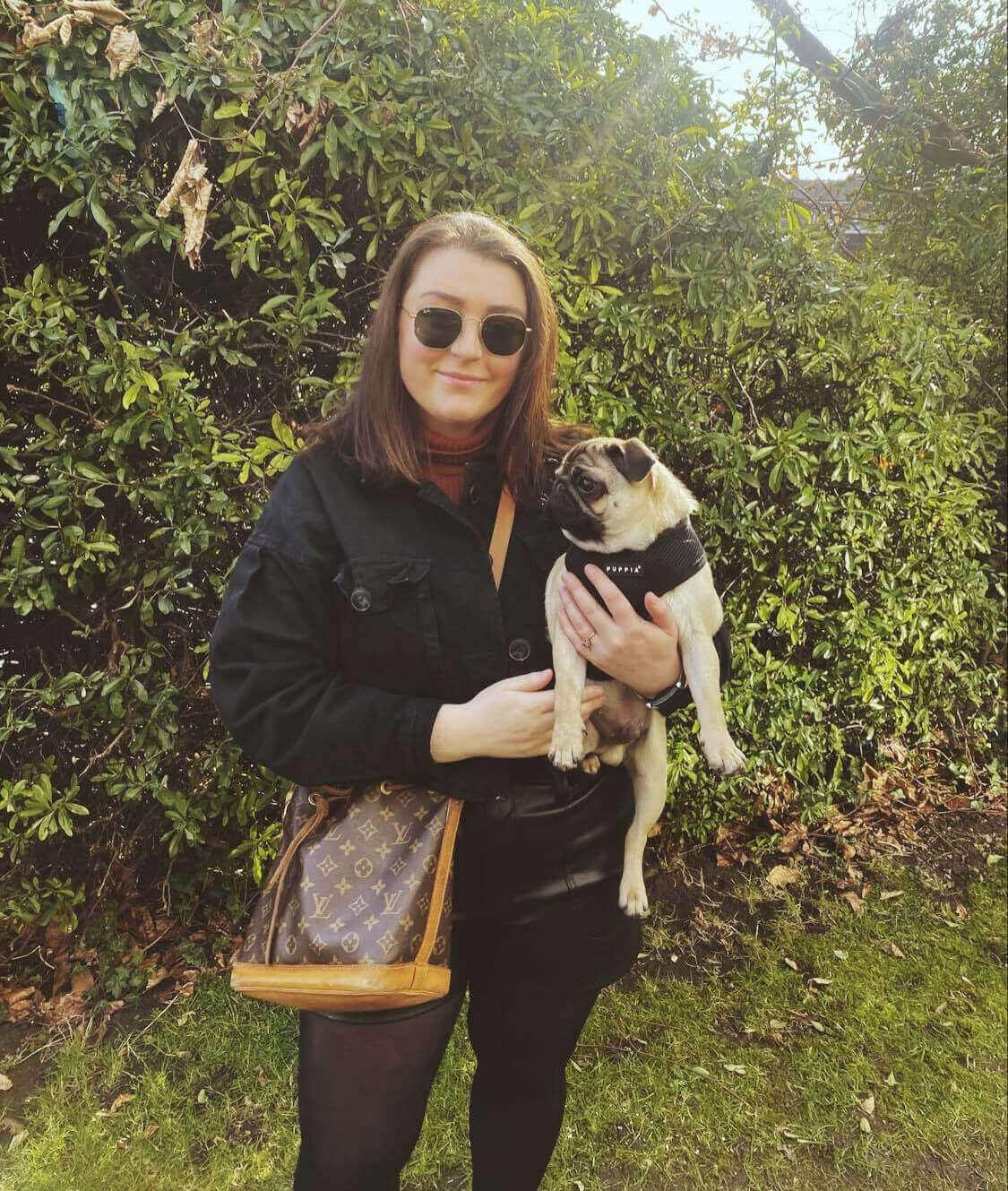 UniBond RE-NEW |£11.77£4.50 (save £7.27) at AmazonFor use in a kitchen or bathroom, this anti-mould sealant is so easy to apply. Great for mouldy, yellow or cracked grout, this stuff simply sits on top of your current grout to make it look like new. Buy now before it sells out...
View Deal
How to use UniBond RE-NEW?
How to minimise mould grout?
The trick to minimising mould grout is targeting it before it gets bad – and this means constantly keeping on top of it. To do this, you may want to buy a dedicated spray bottle – like this Bamboo one from Dunelm – and keep it in your bathroom at all times. Fill it with white vinegar and water and spray it over your tiles when needed.
You'll also need to wipe down your tiles frequently to prevent mould grout from forming – just as often as you clean your shower screen! As mentioned above, Mrs Hinch uses her trusty stick mop to reach her bathroom tiles when it comes to cleaning them – a very smart idea!
What causes mouldy grout?
Poorly ventilated bathrooms will see mouldy grout form. If your bathroom doesn't have a window or its window is small, you'll want to keep your bathroom fan on for longer periods after showering or having a bath. It's also a good idea to open your bathroom door straight after showering to let the steam out. You could also invest in a dehumidifier to use in your bathroom – see our guide to the best dehumidifiers for our top recommendations.
Check out our shopping edit on Mrs Hinch storage buys – for all of her clever hacks to maximise the storage space in your kitchen, bathroom, bedroom...